About the Early Educator Fellowship
Elevating Our Profession Through Shared Learning and Community-Building Experience
The Fellows program is designed to bring a group of early childhood educators — from a range of center, home-based, and public school settings across the District of Columbia — together for a shared learning and community-building experience.
Over the course of one year, Fellows build a network within the early childhood education profession and develop skills and knowledge that will sustain their daily work. Fellows also have opportunities to activate their voice as a knowledgeable advocate for high-quality early childhood education and for the elevation of the profession.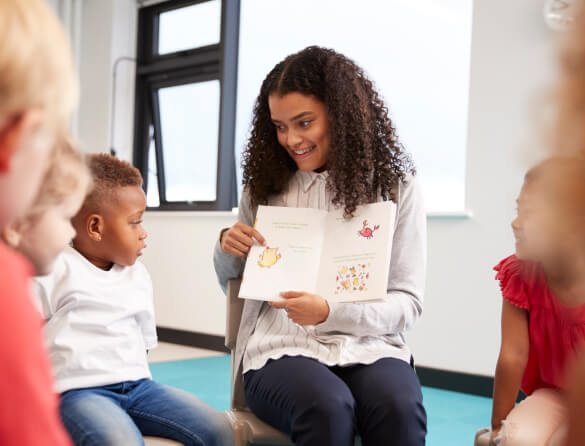 Through the program Fellows will:
Fellows are elected through a competitive application process and receive a stipend to acknowledge the value they bring to the group. The Fellowship applications are currently open until Monday, May 22nd.